Google my business is the best free tool to grow your business online. In this article, we will learn the benefits of a google business account and a lot more.
Almost every online and offline business can list their business on Google to drive more and more free traffic to their website, local shop visitors, and more sales.
Benefits of Google business account
There are many good reasons to consider Google my business listing tools for you and your client's business.
GMB helps you to show up your business in Google Maps searches to boost sales.
It gives your business brand recognition and free advertising.
More and more people can directly call your business from the Google search results page directly.
It helps you to interact with your customers. They can message, follow and chat with your easily.
Customers can review your business if they are happy, and the better will be rating our 5-star rating the more new customers can trust you.
Local and international bards can easily find you to collaborate and contribute.
It's far easy than PPC Ads and SEO marketing.
It can increase traffic to your website. GMB listings include the website links for the business and sometimes, people love to see what it looks like.
Users can share their business profiles with their friends and families with just a few clicks. It's like your visiting card.
These benefits certainly justify, why have a google my business page.
Basically, GMB is a free business listing tool just like Bing Places where people list their business to drive local traffic and other benefits of a google business account.
---
Why have a Google my business page
Google search is quite popular and it counts nearly 92.7% of all the searches made on desktop and mobile devices across the globe.
It means, at least 92 people are using google out of 100 users at a time. If your business is well optimized to show the right content, you can make huge money on your business.
Sounds cool?
It means, if you are not listed on GMB, you can certainly miss out on your potential customers and possible revenue generation. 
Apart from that, you get free Google organic traffic to your website, more direct calls, and huge competitive advantages over other similar businesses. These are some awesome "benefits of Google business account".
That's the catch!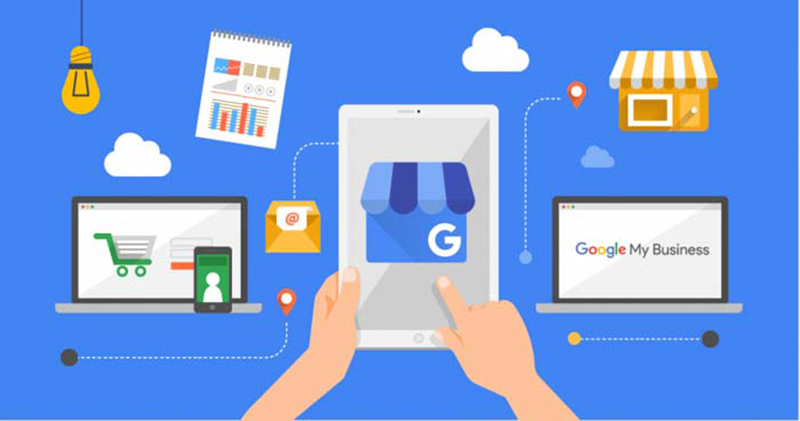 ---
How To List Your Business On GMB
It is quite easy and free to list your business on Google my business. However, you need to verify your business before your business starts showing up to the potential customers in Google search results.
You can hire me to get your business verified on GMB or you can easily do it yourself. The whole process takes a maximum of 2 weeks to get your business verified in GMB.
Follow these steps to list your business at GMB:
Register to the GMB website with your Gmail email id.
Enter your website details, business address, contact number, and request for verification.
A postal card will be sent to you with your "verification code".  You need to collect and submit this code on your GMB account to be verified.
It's all done here.
Popular Business Listing Websites
We have three best online business listing websites, you can least your business to at least all of them for better local reach and engagement.
1. Google My Business– It's free and we have discussed step-by-step to list your business in GMB above.
2. Bing Places: It's a free and best listing website for every small and big business. It was introduced by the Microsoft bing search engine.
3. Yahoo Local– It's also a free business listing website. However, there are limited to the united stakes only as of now.
4. Yelp– Just like all other listing tools, yelp is a free business listing directory. You can easily list your business and make more from it.
Almost all businesses can get 64% more engagement and traffic if they use these free listing tools. You shouldn't ignore it.
That's not all. As you see here, at least 25% of users are using Google maps to find the right business for all kinds of business requirements.
Note: These directories are free to list your business. These are best as per our won experiences, we are not contributed, rewarded or paid to promote them in any manner. 
FAQs About GMB
---
1. Why my shop is not showing on google maps?
Your shop stopped showing on the Google map because you have not verified your business on Google my business until now.
As per the new Google GMB policy, your business must be verified before it appears on map or Google searches.
Google is removing all unverified business listings from its network and sooner or later all the users will have to verify.
---
2. Why the phone number is not showing on google business?
Either you have changed the mobile number or the number you have hared it not verified yet to show in Google Business.
---
3. Why was google my business post rejected?
Your post has been rejected because, it's appropriate, spammy, copyrighted or there are some complaints against that post.
Google GMB has certain terms to decide, what is best for their users and customers, If you violate any of the terms, you may end up blocking your GMB listing.
---
My best advice
You must list your online and offline business on Google my business, Bing Places, and other local listing websites.
If you have happy to pay as low as $100 for all the listings, you can contact me or you can do it yourself.
---
Hope this article answered all the quires and you learned the good stuff.
If you need any help, please feel free to comment below and also share your opinion to improve this blog. So far, we have learned about the "benefits of Google business account" and almost all related things.
Are you happy?
If yes, please share this post to help me.
Thanks