No matter how hard you dig the SEO ground, sometimes you failed to get precious gems. But, the right approach can really help you to rank your website quickly. Let's explore "how to rank quickly" even if you have a completely new WordPress or PHP website.
Don't worry, this post will really help to make your site eligible for ranking.
Even if you are in a very competitive niche or just starting out with the long tail keywords, this is going to give you the right strategy.
– This work for almost every top marketing company and entrepreneur.
#6 Powerful strategies – From start to the expert level.
Yes, I am going to unveil the very powerful 6 strategies that worked for many and you could be the next successful blogger.
1. Website/ blog loading speed.
Poor user experience doesn't give the right signal to Google and other search engines.
If your website takes more than 3 seconds to load, there are high chance that the user will bounce to other websites. Our website has a loading time of 1.8 seconds to 3 seconds and that really plays a great role.
As per the report published at WebsiteBuilderExperts, a blog or website which loads in less than 3 seconds sees a bounce rate of 11% whereas a website taking 4 to 15 seconds to load can experience a high bounce rate of up to 80%.
That's really frightening. However, it can be easily fixed.
Our website is Hosted on a Hostinger web hosting server and with little optimization, I was able to achieve the desired speed for our WordPress website.
Time is valuable even if its others time. Give value to your users and they will certainly feel grateful for your hard work.

Mani Pathak
Things you can do to optimize website loading speed:
There are several ways to do this. However, Hubspot's post "9 Quick Ways to Improve Page Loading Speed" has really nailed it in a most professional way.
Optimize the web server (Use a good and trusted hosting company like Hostinger).
Optimize the images on your web pages to reduce the page size.
Reduce the DNS or Domain multiple routing.
Compress the CSS, JS, and HTML of your website pages.
User best cache plugins for your WordPress websites like Lightspeed cache.
Use CDN services to distribute your website on various servers and support cache for other websites.
Remove unnecessary plugins on your WP website.
This can help you to easily achieve the 80 to 95+ score on GT Matrix and Google page speed insights. It's the most important factor to consider before planning "How to rank quickly?".
2. On-page optimization
It's a really important part of Search Engine Optimisation. To rank easily on Google or any other search engine, you will have to tell the search bots about content in a valid way so that bots can understand and rank your website.
Verify At Google Search Console And Being Web Master Tools:
Before you opt for op-page optimization, you should verify your website with various search consoles such as Google search consoles and Bing WebMaster tools.
Search Console tools, reports, and other search tools help you measure your site's Search traffic and performance, fix issues, and make your site available in Google Search results, Bing, and yahoo search results.
If you verify your website there, their search bots crawl your website pages and posts and index them for valid keywords to rank for any relevant search queries.
But, you have to do proper on-page and off-page SEO to help Google and other search bots.
"Alt tags, Meta Tags, Description Tags, And Keywords tags" play a really important role in on-page optimizations. If you are using a WP Website, you can easily add these things to your pages with the help of top SEO plugins such as:
Rank Math WordPress Plugin
All-In-One SEO Plugin
These are some really helpful plugins to optimize your on-page SEO for WordPress. However, you can add the tags to any other web page manually also.
7 important things to consider in on-page SEO:
Yes, you can easily optimize your on-page SEO by following these small steps:
Add all types of "Meta" tags discussed above.
Write the post or content in a simple and friendly way.
Include internal and external links in your web pages.
Include high-quality but optimized infographics with "Alt tags".
Don't use the targeted keywords excessively to rank. It shouldn't be more than 3% of all the word count.
Properly structure the post or pages with "H1, H2, and other" title tags.
Make sure to write posts and pages contest between 1500 to 5000 words.
These are some really important facts to quickly rank higher in Google and other search consoles.
This "Big Guide" for On-page SEO (2022) written by Josh Hinds really gives great insights to build a strong on-page SEO foundation for your websites.
Who else wants to literally command traffic to their websites?
Explode Your Page Rank Fast With The Marketing Secrets Of The Top SEO Experts And Rake In A Lion's Share Of The Profits You've Missed Out On!
3. Guest Posting:
So far, you have learned to optimize your web server and web pages in the best way to Rank Quickly In Google and other search results.
However, this is another really great way (Part of off-page SEO) to rank your website pages and post in search results of popular search engines.
We always appreciate high-quality guest posting requests on our blog and this is a win-win situation for all of us (Agencies and our blog).
Yes, guest posts on high DA websites drive huge traffic to your website.
Basically, You request the high DA sites to publish your high-quality content related to their niche and helpful for their users and linking to some of your pages and posts.
Internal and external links are important for on-page SEO, so many companies don't mind publishing your high-quality post on their networks and linking some text (Anchor Texts) back to your website/posts.
How backlinks are important for SEO:
Guest posting is a great way to build high-quality backlinks and generate huge referral traffic on your website or posts from a high DA website.
"Backlinks simply means placing your own web links on third party website in an ethical way to generate traffic and to increase brand authority."
Yes, backlinks matter a lot for your pages/posts to rank in Google.
To underhand the importance to Backlinks in OFF-Page SEO. Here is what we can analyze: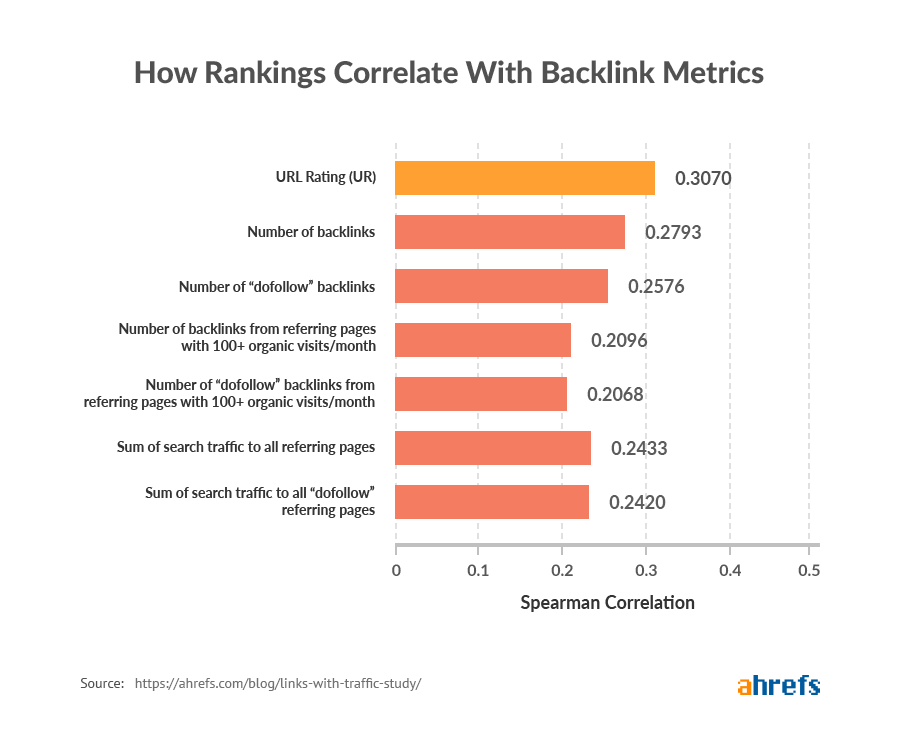 Let's cut short the prolonged discussion. Semrush has shared the best "11 Backlink building strategies" to easily build high-quality backlinks to your blog and website.
Google gives great importance to these Backlinks and it helps to generate more referrals, and organic traffic and to increase your own domain authority.
4. Social Bookmarkting
Social media plays a great role in ranking your content. If you begin to receive huge traffic to your website from Facebook, Quora, and other social networks, it gives a great signal to Google and other search engine tools.
Many users believe that "Social BookMarking" has no impact on SEO, however, it's a complete myth. It is not effective as long as you are not taking it seriously.
Let's suppose you share your website post or page link in 1000+ social groups, pages and posts ethically, you will begin to receive huge social traffic which also counts in Google Analytics and Google search console.
This gives Google a great signal about the quality of content and high well it can perform in Google searches. This can also help to rank higher in Google searches.
The myStory blog has covered "Social Bookmarking" in detail.
You can easily create the best posts on Facebook, Tumblr, Reddit, Pinterest, Quora, Hi5, Digg, and other social media sites to get high-quality "No-follow" backlinks mostly.
However, it drives huge traffic and improves your SEO performance.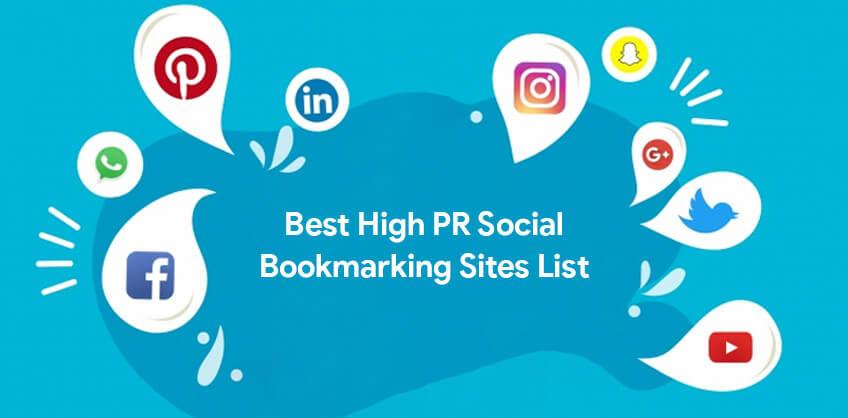 This 130-best social bookmarking sites list can help you to easily start the work in a few seconds and build some good (Valuable) backlinks for your website and posts.
5. Reviews And Testimonials
Yes, almost every online and offline business looks for great reviews about their products and services to attract more users and increase sales or service requests.
You can verify your website on various review websites to help users in reviewing your products, services, or posts.
Best review website:
These are some best websites where you can list your business and build brand value.
Sitejabber – List for review.
Glassdoor
Yahoo local listing
Bing business listing
Yelp
The Yellow Page
Google Sites- Write it yourself.
Neil Patel shares the list of the best 25 review sites, which can be really helpful for your to achieve your desired Google ranking easily.
Testimonials:
87% of users rely on honest reviews to make a decision locally about any products or services. There is huge competition in the market to get high-quality testimonials for your business.
You can write an honest review about any Website, product, or service and share it with the revenant site owners or agencies to share in social posts or backlinks in the blogs.
This way, you have plenty of high DA and PA backlinks for your post (website) by helping the agencies and brands.
We have covered 5 impotent strategies in "How to rank quickly: Hidden ways to rank in Google search." Yet, it is really important that your read and apply each thing carefully.
6. Off-Page SEO
Unlike the on-page SEO, it is an SEO authority-building technique that required off-site work to grow website DA (Domain Authority) and page authority.
Previously, we have covered some best off-page SEO techniques like Guest post, review sites, and testimonials.
However, there are many great ways to do off-page SEO to rank quickly on Google:
Guest posting
Review sites
Directory listing for your website and blogs.
News publishing on news sites.
Bulk emailing
Social book-marketing
Ping submission
Brocken link method
Resources posts creation
Sky scrapper techniques
If you follow the right formula to earn backlinks, you can massively improve your website's rankings and authority.
Off-page activity significantly means link building for your website to drive huge traffic and awareness about your business.
Even Gogol's John Mueller, Search Advocate at Google, states that digital PR is "just as critical as tech SEO."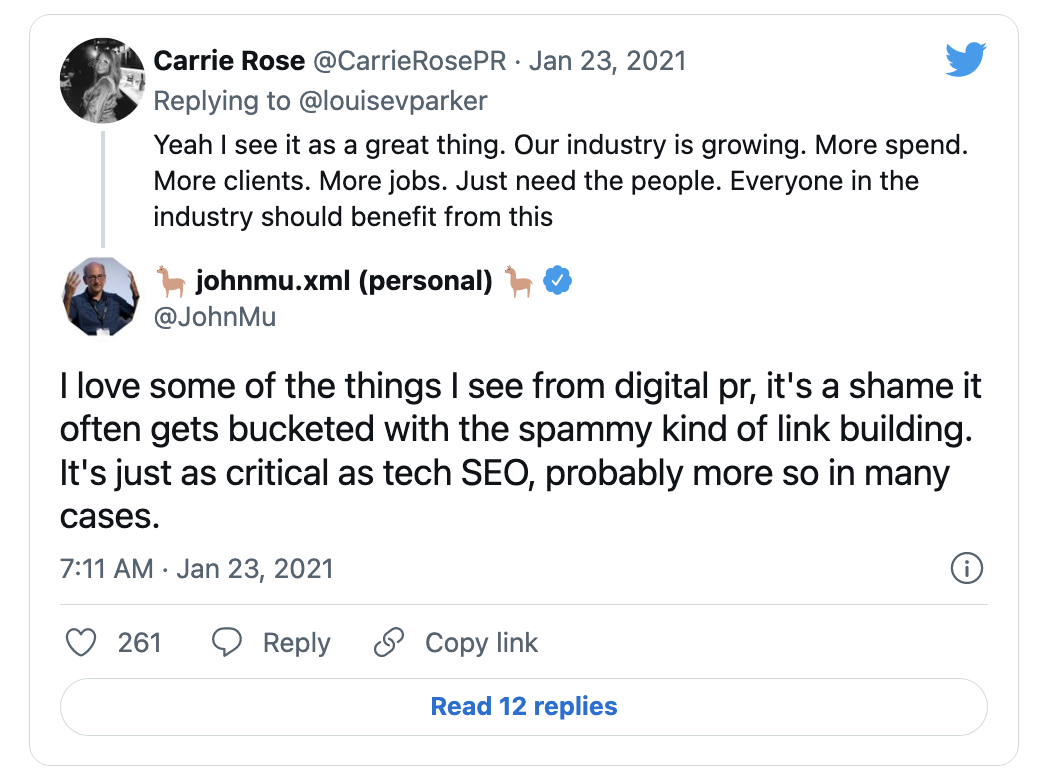 Digital PR:
Digital PR consists of creating linkable assets and promoting them to relevant journalists and publications. If you do this properly, you can easily build a huge number of backlinks for your website.
Write a post that gives value to journalists
In-depth article
User visual graphics
Data-driven (research-based) blog post
Finding the right keywords:
If you are competing with a big website or brand, you are most likely to see almost no success in the early days provided you have a high DA domain.
Basically, they use to have 1000 to 10K backlinks for each post for high-demand "keywords".
They will certainly have high DA and PA than yours.
Also, their content quality and strategies are more optimized than yours as a beginner.
Then "How to rank quickly in Google search results?", well it's possible.
To find the best keywords where you can easily achieve great success, please follow these steps:
Login to Ahref, Semrush, or Google keywords planner tools.
Search for keywords related to your blog post idea.
Select the keywords with keywords difficulty below 30 (1 to 100 normally).
It must have decent traffic of 100 to 10000 at least.
Mostly use the long tail keywords with the least competition.
As you can see in the above example, many keywords have higher search volume and high keyword difficulty (KD).
The keyword "Hdtv home giveaway" has relatively low traffic of 6.4K every month and 31 KD as found using the free Ahrefs free keyword research tool.
If you find such a keyword related to your niche and follow as 6 hidden guidelines given above, you are most likely to rank your content on the first page or first place in Google, bing, and yahoo search results.
Summary
We have covered the best #6 strategies to rank your blog or website on Google's first page. This post is entered to "How to rank quickly: Hidden ways to rank in Google search" and you can truly find it really helpful.
To achieve the desired Google ranking, read the post carefully and focus on all on-page and off-page SEO. Backlinks and keyword selections play an important role and you should truly focus on them.
If you need any help, please feel free to reach out to us. Sharing is caring! Kindly share the post to help your friends and family.
Thanks
Mani is an SEO expert, tech enthusiast, web designer and performance marketer having 6 years of experience.
-Features in some of the world's best publications like Data Driven Investor, Illumination, The Writing Cooperative, and Making of Millenials.
Writes -- Make Money Online || SEO || Business Consulting