Many of my friends and subscribers often ask me "How can I make money online" or "How to start affiliate marketing with no money", well it's "really possible" but you will have to understand things in a professional way.
Don't worry, this post will cover every bit of it.
Affiliate marketing takes a lot of time, skills, and resources. However, it's highly profitable and many entrepreneurs are making $1000 to $10000 every month out of it.
My previous month's affiliate earnings may surprise you!
As you can see, I have earned $1479 in just 1 and a half months. Though this earning was generated in just 20 days and after that, I started doing other promotions.
I know, it looks easy for many of you. But trust me, it's purely a business and required a lot of skills, efforts, and risk-bearing capacity. But it doesn't mean, you can't do it.
Even this post alone will give you meaningful insights and help you along your affiliate marketing journey.
What is affiliate marketing?
It looks like a very small question, though it has great significance and modules that may really take weeks to months to master.
Affiliate marking is just like a LIC agent or any commission-based sales job. As an affiliate marketer, you help internet users to find the best products for their needs and if they purchase using your affiliate (Referral) link, you will earn money.
Basically, companies launch their affiliate systems or networks to help marketers to earn money by matching the users in need with the best products.
Simply, you help companies to sell their products online and they pay you some commission on each sale.
However, this commission could be between 2% to 150% of the sales value.
Yes, I am not joking.
Interserver Affiliate system (A web hosting company) pays $100 to you for each sale you have generated for them. Even if that sales value is less than $50.
This is a win-win situation for all. A user looking for web hosting gets an affordable web hosting solution. You get affiliate commission and companies make money in the long run with the users.
Affiliate commission can be paid by companies in different ways:
Fixed commission on each sale.
Variable percentage commission
Recurring commissions.
Companies like DigitalOcean offer recurring as well as fixed commission models for all the affiliates promoting their web hosting solutions.
As you can see, more than 200+ users are trying to build their careers as affiliate marketers. Competition is huge, however true approach and really make you a lot of money.
How to start affiliate marketing with no money:
Yes, you can start affiliate marketing even if you do have not money. I going to reveal my secret!
As you know, being an affiliate marketer, the biggest challenge is to find the potential buyer for your affiliate products or services and a proper professional landing page or blog to send traffic.
Basically, it works in 4 steps:
You register for an affiliate network such as Amazon affiliate.
Take your proffered product or service affiliate links and build a landing page around them.
A professional landing page or blog with your affiliate link to introduce the offer to the person in need of that product or service.
Drive traffic to this page using various methods and generate sales to earn affiliate commissions.
It may look tough but actually, it is going to be very easy. Just stick with this post!
To start affiliate marketing with no money, you need free traffic and an affiliate network to wok with.

Start affiliate marketing- By Mani Pathak
Here is how you can do this:
1. Join Popular Affiliate Network:
There are 100s of affiliate networks that you can join and generate sales to make money. However, I am going to share the top 10 affiliate networks below where most entrepreneurs are working.
ClickBank
Amazon Affiliate
Flipkart Affiliate network
MaxBounty
JVZoo
WorrierForum
OfferVault ** (Affiliate comparison network)
Commission Junction (CJ)
Bluehost and other hosting affiliate programs.
CPALeads
Now, you can select the best offer or products you wish to promote and build a landing page.
2. Create a landing page or bridge page:
You have signed up on any of the given networks of your choice. It's time to build a professional landing page (Also called a bridge page) to send traffic and generate clicks and sales through your affiliate links.
Yes, using these free landing page builder tools, you can easily build a best sales page with "title" "description" and buttons containing your affiliate links.
Free landing page builders:
Hubspot landing page builder tool.
Wix landing page builder.
Google sites.
Blogger
WordPress.org
Sendingblue landing page builder
You can use all of the above landing page builder tools for absolutely free!!
That's awesome, now you have a beautiful landing page designed for your affiliate promotion.
It's crazy! You are still excited to explore the secrets of "How to start affiliate marketing with no money" and it will surely going to make $1000 to $10000 every month.
Let's touch on the toughest part where many affiliate marketers fail to generate commission and end up losing money spent on paid ads. Yes, the "targeted traffic".
3. Free Web Traffic and earning
So far, you have certainly learned to build affiliate links and landing pages. Now, it is going to be tough. Though, I will explain in a very simple and powerful way that works for anyone.
Yes, you don't have to pay anything for driving traffic.
That's insane. Yes, these methods are still working and you can generate laser-targeted traffic for free.
My 5 secret traffic methods:
However, the above method (Video) really works well. You can also try the super simple ways to drive huge traffic to your landing page and can generate sales or leads.
1. Quora answer submission:
Yes, you can answer the popular questions related to your products or niche in Quora and embed your landing page links in that.
This will drive huge traffic over time. As you can see in the image below, I have 24.5K content views and nearly 30% traffic to my linked pages.
Yes, my Quora.com answers have helped me a lot to get free traffic to my blog posts and affiliate landing pages. This is absolutely free and you can answer different questions asked related to your niche with your links.
You can earn through Quora in different ways:
Post articles contain your affiliate links.
Answer questions asked on Quora.
Join different spaces (groups) as a contributor and easily generate traffic.
Create your own space.
These methods really work, you can try to get free referral traffic to your affiliate page.
2. Facebook and other social media
I know, it's confusing. Let's be clear about it. You can join different groups, pages, and streams on Facebook, Pinterest, and other networks to drive free traffic and sales.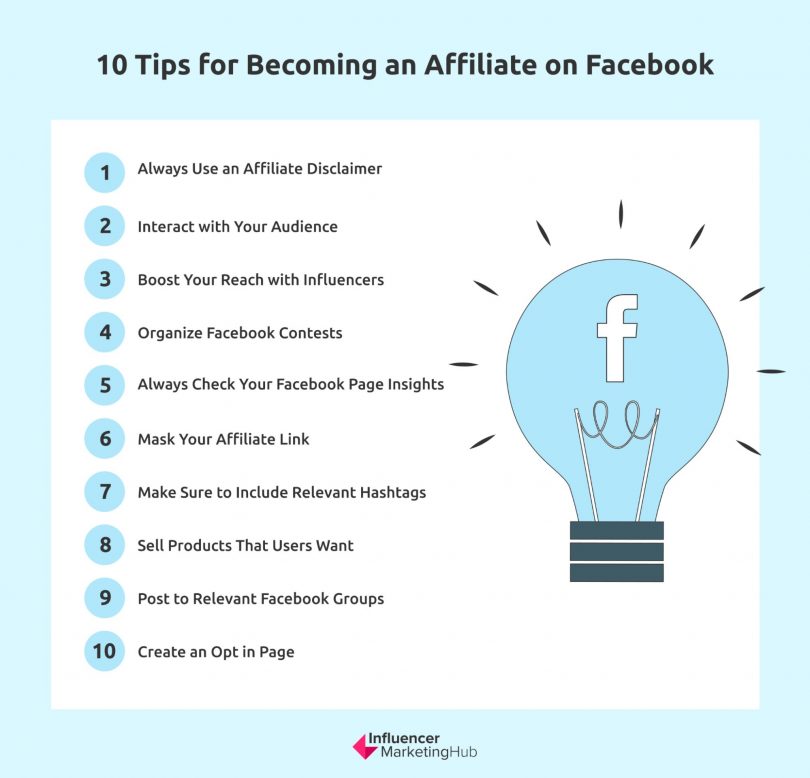 Create a page or join groups on various social media accounts.
Post best quality content with "hashtags" related to your products or services and also include the lading page links there to drive traffic.
This really works well, if you post multiple times daily and in popular groups.
It's easy and free to join groups on Facebook and other networks.
Send penal messages to users who have recently joined the groups related to your profits but don't spam them. Simply start with "Hello" and later promote your affiliate offer.
Cloudways: "6 Ways To Promote Affiliate Products Using Social Media" post is really helpful for marketers willing to drive deeper for generating free traffic and sales on their landing pages.
Complete Guide: 6 Ways To Promote Affiliate Products Using Social Media
3. Medium.com blog posting
Blogging about the products or services can really generate huge free organic traffic and results in huge affiliate sales and reasonable earnings.
Yes, Medium.com, Blogger, Wix, wordpress.org, or your own blog website can help you to drive free traffic. These 6 secrets to rank in Google search can really help you to rank your blog post or product review in Google search results.
It's absolutely free but not that easy. You will have to write unbiased reviews or products related blogs to drive traffic. This traffic comes from Google searches and mostly people of similar interest visit your landing page.
Taboola's Affiliate Marketing for Bloggers post can really give you great insights about building a profitable blog or community to make money with affiliate marketing.
4. YouTube Video Review
Unlike the other methods, this really requires more time and skills. To address your "How to start affiliate marketing with no money" query, this method can't be ignored.
It's very profitable, targeted, and sustainable for all affiliate marketers.
Yes, you will create a review video for your products or service and publish it on YouTube. Also, make sure to include the social links and landing page links in the description of the video.
Ultimately, you have to ask your viewers to buy if they are interested in the products or services by clicking the link given in the description below.
This is how it works!!
---
There are some very common and trusted ways to drive huge traffic and sales for your desired affiliate offer. Affiliate offers could be of many types but these methods work for all of them in one or another ways.
FAQs
Let's answer some of the frequently asked questions:
1. how to start affiliate marketing?
It's easy. Signup for any affiliate networks given above and follow the steps we have discussed in detail to make money from affiliate marketing.
2. How to start affiliate marketing in India?
As simple as becoming a LIC agent or sharing a coupon. We have already discussed this in detail. Kindly read the entire post. Register at the affiliate network website >> generate an affiliate link>> drive traffic and generate sales to earn money.
3. What is Bizgurukul affiliate marketing?
Bizgurukul offers a variety of courses to help entrepreneurs. However, it also has an affiliate network with allows you to promote its products "Courses" and earn money.
But, this affiliate program is poorly rated and hated by many entrepreneurs and marketers. I will also not recommend going with it.
Takeaway for you:
Affiliate marketing is a genuine and profitable business stream where you can really make a decent amount of money every month. There are 100s of trusted affiliate networks but I prefer ClickBank and MaxBounty more than others.
You can also start and earn money with affiliate marketing with no money. If you need any further help, kindly feel free to reach out here.
Help us to spread this meaningful post to all the entrepreneurs in need. We will be really grateful for the same. Kindly share, embed, or email to your friends.
Thanks
Mani is an SEO expert, tech enthusiast, web designer and performance marketer having 6 years of experience.
-Features in some of the world's best publications like Data Driven Investor, Illumination, The Writing Cooperative, and Making of Millenials.
Writes -- Make Money Online || SEO || Business Consulting