Good web hosting can be the backbone for your website. But how can you find a best-shared cPanel web hosting solution? Trust me, it's quite easy.
We already created a post about best-shared web hosting solutions for beginners and small businesses across the globe. It will help you to find the best website and save up to 90% of web hosting costs.
If you are a beginner, you can easily install WordPress, CMS sites, and other website tools on a shared web hosting that offers a c-panel.
Basically, cPanel (Control Panel) is provided to manage your website files, codes, and tools in an easy way without worrying about severe configuration and other setups.
Best Shared cPanel Web Hosting
In my opinion, shared web hosting doesn't cost a lot and companies like Bluehost (Recommended by WordPress.org) take as low as $35/ year to provide you with the best cPanel-based shared web hosting.

>> BlueHost shared web hosting offer
You can click the above link to learn more about Bluehost web hosting. However, Bluehost is popular in European countries and USA.
What if you are in Germany, India, China, or any other Asian country. Well, we still have a perfect shared CPanel web hosting provider for you.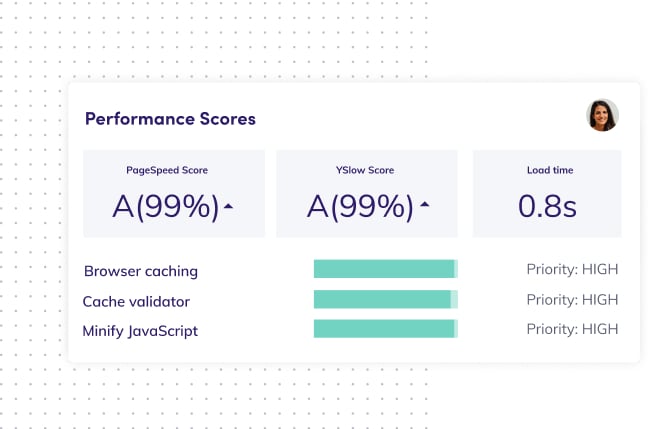 Hostinger, Yes it is the best web hosting like Bluehost and quite affordable. Hostinger costs just $30/year for a premium web hosting plan and gives you the modern CPanel to host your website.
They call it H-Panel.
I will still say, shared hosting is the best choice to start a new website and you can easily upgrade to any VPS or cloud hosting later.
Bluehost is my first choice and has helped many small businesses to start their website on Bluehost. However, Hosting is also quite good.
It's on you. Bluehost support and hosting support are equally competent and 2 million users across the globe use Bluehost.
Bluehost is quite popular in the USA but in India or Asian countries, Hostiger is becoming more and more popular.
---
Frequently Asked Questions:
1. Shared CPanel web hosting VS Cloud hosting.
I will prefer shared CPanel web hosting as compared to cloud or VPS hosting in the beginning. It will save you money to invest in paid promotions and other things.
Later, if start getting more traffic and sales, I will switch to other dedicated or cloud hosting plans. It will give you flexibility.
However, Google is also giving $500 Google ads credit for free to help you run your first paid promotion for any kind of business.
2. Can you buy Bluehost shared hosting from any country?
Yes, you can. Bluehost shared web hosting plan is available for all users across the globe. Most web designers and developers in the USA use Bluehost over any other hosting.
However, you can buy from India and any other country.
3. Is there any money-back guarantee?
Yes, fortunately, both BlueHost and Hostinger offer 30 days money-back guarantee to their new customers.
They will not ask you anything if you are not happy with their service. However, their support team is really helpful and you will not have any issues.
4. Can I install WordPress on Shared CPanel web hosting?
Definitely! even a beginner can install WordPress in a few clicks. If you still need technical support, you can ask the support team and they will do this for you happily.
5. Can get a free domain?
Trust me, they also give a free domain if you buy any plan with them. However, I will recommend you to buy a 36 monthly plan. I will save you an additional 40% on the annual renewal cost.
6. Can you help me to design my website?
Yes, I will love to help you create your very first website. If you really want to work with me, please feel free to contact me here.
---
The takeaway for you
Share CPanel web hosting will be cost-effective to start a new website. You can spend that money on more useful things.
Bluehost the best web hosting and you don't have to pay a lot. We also have other options for you above.
---
Please share this post to help your friends and family. It also motivated us to write more valuable articles for you and for keeping this blog alive.
Thanks
---
Affiliate Disclaimer: This post may contain some affiliate referral links but you don't have to pay anything extra due to that. It helps to earn some incentive and you also get the best product at no extra cost. It's a win-win for both of us.
Mani is an SEO expert, tech enthusiast, web designer and performance marketer having 6 years of experience.
-Features in some of the world's best publications like Data Driven Investor, Illumination, The Writing Cooperative, and Making of Millenials.
Writes -- Make Money Online || SEO || Business Consulting